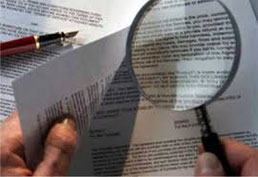 Reviewing and order of the articles in the journal
  The purpose of the review articles - improving the quality of scientific papers published in the journal, evaluating materials through qualified experts.
The procedure for reviewing is anonymous editorial reviewer must be external to the article's author, ie not be an employee of the same organization / institution as the author.
All reviewers must follow ethics in scientific publications Ethics Committee publications (Committee on Publication Ethics) and be objective and impartial.
In the review highlights the following issues:
• Is the content of the article topic stated in the title;
• Is the content of the article thematic areas magazine;
• Does the content of the article a novelty;
• Is the scientific level magazine article;
• Is it appropriate to publish articles previously released based on this issue literature and whether it is of interest to a wide readership;
• What exactly are the benefits and drawbacks in the article, corrections and additions should be made by the author (if any).
To review accepted scientific articles are made under "Terms of the publication and the requirements for the articles."
In the case of observations during the initial control of the editorial board, the article can be returned to the author.
The external review involved local and foreign doctors with scientific papers on the issue, which stated in the article.
Recommendations reviewers via email editor.
The final decision on the article adopted at a meeting of the editorial board, which is 1 per month including: editor in chief (deputy editor), Chairman of the Editorial Board, editor, editorial board members. The decision is made in light of the reviews.
Further work with the article, which is accepted for publication, shall apparatus according to the wording of the process of preparation issue.
Revision does not enter into a discussion with the authors of rejected articles.
Reviews and recommendations on each article are stored in the version in electronic form within 2 years from the issue of the release, which contains peer-reviewed articles.