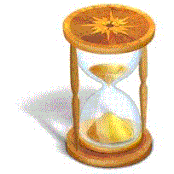 TIME DESCRIPTION OF ECONOMIC REFORMS
Research and Production Journal
 According to the Drcree of Ministry of Education and Science Ukraine of 16.05.2016 p. № 515 of scientific and production journal and went registration listed scientific professional publications, which can be published results of dissertations for the degree of doctor and candidate of ecomonic siences (Professor, Ph.D in Economics; Ph.D in Economics).
АЕА Сlassifier:  Journal of Economic Literature (JEL) Classification System
Archives of all issues and issues of the magazine are available in full and free access at the Vernadsky National Library of Ukraine
ISSN 2221-8440 (Print)
 ISSN 2663-2896 (On-line)
Journal from March 2011 registered at the International Standard Serial Number 
(ISSN International Centre, Paris).
According to the annual evaluation and ranking scientific journals directory Central and Eastern Europe and scientometric indexer Index Copernicus Journal of November 2012 are included in this international Scientometrics base!
TIME description of economic reforms in the Index Copernicus 
 The journal is indexed international scientometric base 
TIME DESCRIPTION of economic reforms in the Russian scientific citation index 
License Agreement number 210-04 / 2013 of 25 April 2013
Language journal, mixed languages - Ukrainian, Russian and English.
All materials received for publication in the journal are reviewed externally also undergo review by members of the editorial board, reviewed and recommended by the Scientific Council of Volodymyr Dahl East Ukrainian National University to print.
The views expressed in the articles and offers views do not necessarily reflect the views of the editorial board. The responsibility for the accuracy of the information in the articles, the accuracy of names, names and citations are authors.
Version retains the small literary texts and editorial cuts, while preserving the author's style.
Provided materials will not be returned and can not be published in other scientific journals.
In case of plagiarism authors are responsible material provided.
Background
::
Founded:

2010

Problems:

coverage of socio-economic development of Ukraine, methodological and applied problems of modern economy; Research in economics, management, production and business; experience of reforms in all sectors of economic activity

ISSN:

eISSN:

2221-8440

2663-2896

Certificate of registration:

№ 23547-13387 ПР of 31.08.2018

Professional registration:

Order of MES of Ukraine number 515 of 16/05/2016 p.
A branch of science  
economic

sciences,

public administration
 

Periodicity:

4 times on the year

Language editions:

Ukrainian, Russian, English (mixed language)

Founders:

Volodymyr Dahl Eastern National University

Editor in Chief:

Calinescu Tetyana, Professor, Ph.D

 

Deputy editor: 
Kostyrko Lidiya, Professor, Ph.D 
 
Responsible editor: 

 

Likhonosova Ganna, Ph.D